100% NATURAL AND AYURVEDIC
Made with Patented Technology
US 2006/0193928A1

Patented
extraction
technology

Certified
Organic
farms

Zero
side
effects
100% pure
herbal
formulations
Bring out your natural glow
This Face & Body Scrub Duo from Nisarga Herbs is filled with the goodness of herbs that promote skin health. The ingredients used not only brighten the skin but also fight scarring and damage caused by acne, burns, rashes and other skin conditions. The best way to refresh yourself and get clear, healthy, and glowing skin is here and is completely natural.
Made with
Bakuchi, Kachur, Nagarmotha, Vala, Kapur Kachri, Neem, Santra, Turmeric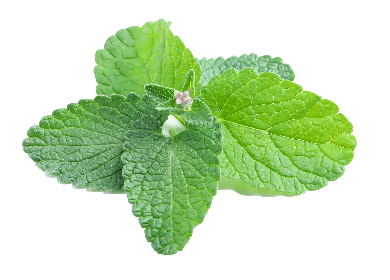 Here's everything that makes it work
Bakuchi
Bakuchi is a skin healing herb. It helps in brightening the skin by visibly reducing pigmentation and plumps the skin by boosting collagen promoting tissues.
Kachur
It contains deep-cleansing, antibacterial, antioxidant as well as healing properties. It counteracts premature aging and frees the pores from impurities.
Nagarmotha
Nagarmotha helps improve skin whitening. Applying Nagarmotha to the skin helps prevent excessive oil production due to its Kashaya (astringent) property. It also helps in maintaining skin glow and improving overall skin quality and complexion.
Vala
It reduces the appearance of any marks or scars caused by acne, zits, pimples, thereby promoting clear skin. It provides overall nourishment to the skin cells and accentuates the skin's regeneration process.
Kapur Kachri
It makes the skin glow naturally. It is helpful in curing itchy and dry skin. It also acts as a deep cleanser and is enriched with skin lightening properties.
Neem
Neem helps in healing mild skin problems like rashes, irritation, burns and infections with its antibacterial and anti-inflammatory properties. It also helps in nourishing dry skin.
Santra
It makes your skin look youthful and bright. Santra powder is beneficial in improving oily skin and making it soft, smooth, and firm. It also helps in unclogging pores and reducing blackheads.
Turmeric
Turmeric contains antioxidants and anti-inflammatory components. These characteristics provide glow and luster to the skin. Turmeric can also revive the skin by bringing out its natural glow.
Disclaimer - The result of the product may differ from person to person and the result is not guaranteed.
Purity Parameters
Organically Grown
Ayurvedic Herbs
Ingredients manufactured
in US FDA compliant facility
Tested in DSIR
compliant R&D center
Patented holistic extraction
formula (US-2006/0193928A1)
Purity Parameters
Organically Grown
Ayurvedic Herbs
Ingredients manufactured
in US FDA compliant facility
Tested in DSIR
compliant R&D center
Patented holistic extraction
formula (US-2006/0193928A1)